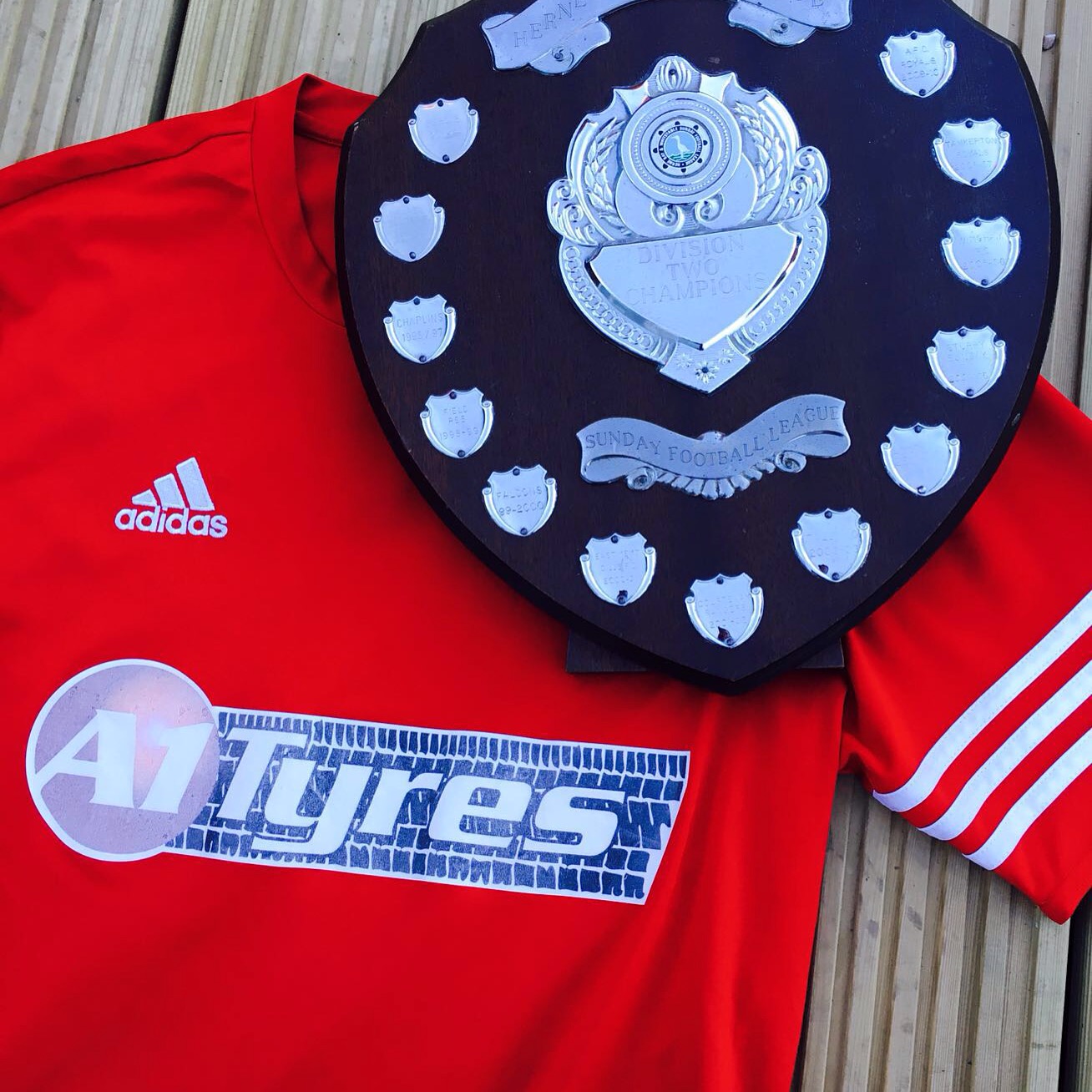 09 May

A1 Tyres Football Team

Last season was a great year for the newly formed  A1 Tyres FC playing 14 games, winning 13 and losing only 1 to a 1-0 deficit. Promoted as convincing champions of league 2 we were in to division 1. This season however has had its problems including losing our goalkeeper and injury upon injury which saw two broken bones for an ageing squad.

The spine of the A1 team are all A1 Tyres staff starting with our own STEVE BOLD style centre back in Kieren. His flawless tackling, tug boat turning circle and never say die attitude muster up a strong controlling presence, something his own team, Arsenal, lack severely.

Then centre of the park we have our very own snail paced Inestia aka Ashley. What he boasts in keep ball and the odd goal he lacks in pace and fitness. He may have played for and scored for Dover Athletic, well the reserves anyway, but his best years are now well behind him.

Finally the all action over enthusiastic striker Liam. The manager at the A1 tyres Dover branch and captain of the team, he should lead by example but countless cautions and  scuffles suggest otherwise. The teams top goal scorer has immense speed and strength which is great until in front of goal occasionally his feet swap places and his eyes curl.

This season is not completely lost even after losing our cup semi-final against the A1 Tyres of last season, whom sit on top of the league having only lost one game. We may have lost that game being smashed 5 to zero but we had our payback by inflicting the same teams second defeat of the season 2-1 in our home fixture.

From looking at a high possibility of being relegated we have put a small run together with three games remaining which could see us finishing mid table , which regarding our woes is respectable and something to build on next year.